Evaporative deposition is often used when higher speeds or lower temperatures can't be achieved when sputter deposition is required. SCI manufactures high-performance metal, ceramic, and alloy bulk-form evaporation sources in virtually any customer-defined configuration. Evaporation materials are typically used in CVD and E-Beam processes. These sources can vary widely from pellets, rods, wire, slugs, and even custom shapes.
We can even help you produce a prototype if you're just testing your ideas out. We know your evaporation sources need to be pure for consistent results, which is why we offer all of our evaporation materials in high purity. We only use conflict-free metals & materials, and have extensive quality control procedures in house to deliver you consistent, high-quality evaporation material when you need them.
SCI offers evaporation materials in:
Low purity to high purity
Pure elements, compounds, ceramics, alloys, and precious metals
Wide variety of shapes and sizes for Production or R&D (slugs, pellets, custom shapes, etc.)
Conflict free metals
All evaporation materials ship with a Certificate of Analysis and a SDS.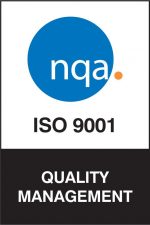 SCI Engineered Materials
2839 Charter Street
Columbus, Ohio, 43228