Quality Assurance &
Material Characterization
SCI has achieved ISO 9001:2015 registration for the production and sale of complex physical vapor deposition ("PVD") materials and targets. This registration reflects SCI's achievement of specific quality standards that are recognized worldwide. We can utilize our Scanning Electron Microscope (SEM) to characterize materials. This machine focuses a single beam of electrons that interact with the material revealing invaluable information regarding topography and composition.
Quality Control Abilities
Quality assurance at SCI is at the base of each customer relationship. It is often our first impression, and also what keeps customers returning. Each process undergoes quality assurance from the elemental analysis to the exact size and shape, to the indium bond integrity.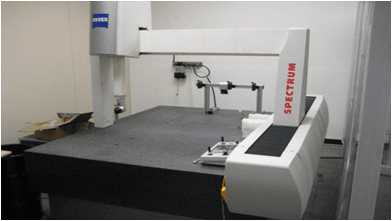 Our CMM, or Coordinate-Measuring Machine, is used to measure the geometry of materials to ensure they meet customer specifications. By mapping discrete points of the target, backing plate, or assembly into a 3D matrix, our Quality Control and quickly and accurately determine if a product is within spec.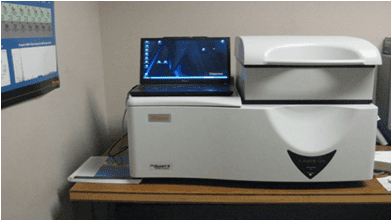 This XRF machine, standing for X-ray fluorescence, is used for elemental analysis. The XRF allows us to bombard materials with X-rays, then monitor the secondary emission from the material to determine the exact composition.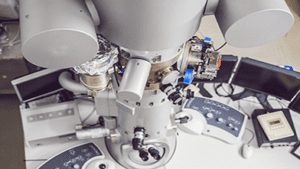 SEM stands for Scanning Electron Microscope. This machine functions much like a camera, but instead of light waves being reflected and captured in an image, we use electrons. The sample is bombarded with electrons, and in response electrons and x-rays are ejected and their patterns captured on a digital screen.

Specifically designed to scan the indium bond integrity of rotatable sputtering targets, this device uses a liquid vibration system to map the unseen layers of indium. Purchased via a government solar grant in 2016, this machine can handle any rotary target in the large area coating market. Some rotatable targets can be up to 3 meters, 9′ in length. 
SCI Engineered Materials brings years of experience and technical expertise to bear with each new customer job. We love finding ways to use our skills and knowledge to create solutions for customers which is why we always look forward to consultations with both existing and prospective customers. You can feel secure knowing that rigorous quality control and decades of research back each and every sputtering target, evaporative material, backing plate, and indium bond you receive from us.