SCI maintains an in-house powder manufacturing facility to accommodate advanced ceramic and metal oxide materials. The staff employs several proprietary wet and dry chemistries, reactive processing, and other techniques in order to tailor powders for optimal target performance. Our advanced ceramic powders are analyzed for stoichiometry, phase purity, particle size, and morphology. We also continue to innovate, by exploring the small, and large-scale production of nano-particles. Our engineers can work with you to produce the powder your application needs. The powder can be the beginning stage of your pressed target, a product additive, or even utilized in injection molding. We know that since the powder is the beginning, and sometimes the secret ingredient to materials, we ensure consistent, pure raw materials when you need them. These powders are analyzed for stoichiometry, phase purity, particle size, and morphology.
These are some of the tools in our arsenal for making ceramic powders. Decades of experience combined with our competent team of material scientists, chemists, and machinists allow us to realize the full spectrum of possibilities these machines present. Our R&D team is always exploring and searching for new methods for producing Ceramic Powders, but these machines represent the time-tested heart of our powder manufacturing process.
SCI Engineered Materials brings years of experience and technical expertise to bear with each new customer job. We love finding ways to use our skills and knowledge to create solutions for customers which is why we always look forward to consultations with both existing and prospective customers. You can feel secure knowing that rigorous quality control and decades of research back each and every sputtering target, evaporative material, backing plate, and indium bond you receive from us.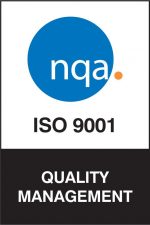 SCI Engineered Materials
2839 Charter Street
Columbus, Ohio, 43228