Advanced in-house bonding capabilities allow SCI to indium bond many different materials. The facilities that are currently in place permit us to bond planar targets up to 72″ long x 15″ wide and rotatable targets up to 4 meters.
The best glue metal can make
Indium is a very special metal. It has a melting point of 313.9°F and is the softest non-alkali metal. In fact, it's so soft that it can be chewed like bubblegum (non-toxic as well, but not recommended). Most importantly, Indium is conductive. Liquid indium is used as the 'metal glue' that binds a target to a backing plate. Since indium is conductive, an indium bonded target assembly can be used in popular thin-film deposition processes like Magnetron Sputtering, which requires unbroken current from the backing plate to the target.
Indium bonding can seem straightforward until you begin to consider how each target material and backing plate will react to molten indium. As one of SCI's longest-running services, we've seen it all and have the experience to indium bond even the most difficult of materials. And you don't have to take our word for it. We provide scans that back up our word. Many indium bonds are undone by 'voids' or air pockets within the indium layer. This can lead to arcing, and destruction of the target material. SCI provides scans that show you the indium, and the absence of voids. That's peace of mind you can see.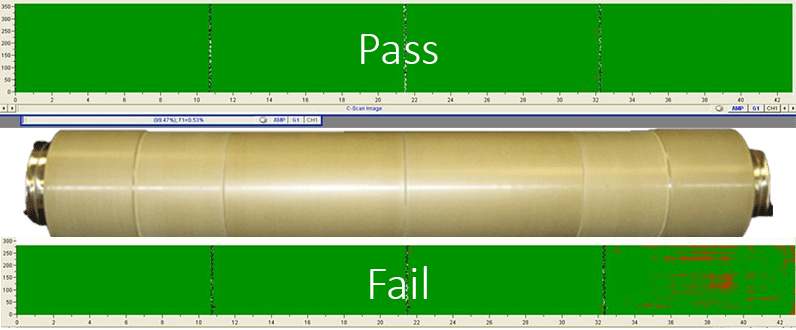 SCI Engineered Materials is able to create and assure quality materials because we've invested in a specialized array of machinery to provide our customers with a one-stop-shop experience. Machining & Fabrication is done in house