SCI Engineered Materials has over 20 years of experience manufacturing target materials for the Automotive PVD Coating Industry. Over these years, we have developed target materials to drive our customer's commercial success in multiple areas including Automotive Mirrors and Decorative Coatings (Interior Trim and Headlight Lamps).
Exterior Automotive Applications
Headlights
Automotive headlights are critical elements to driving safely. Light emitted from powerful headlight bulbs is reflected by specialty thin-film coatings applied to the housing of the headlight. We manufacture sputtering targets of Aluminum, Chromium, Stainless Steel, and other Nichrome alloys which automotive manufacturers use to coat the inner housing of headlights.
Windows
Automotive glass is the window to our driving experience. Specialized hydrophobic coatings keep glass clear, while transparent conductive oxides reduce the buildup of fog on windows by acting as defrost mechanisms. Materials such as Copper (Cu) and Molybdenum (Mo) are also used for their unique properties.
Decorative Trim
A number of finishes and trim options utilize our sputtering targets for mass sputter coating. One advantage is that large batches can be produced at once, and the quality of those produced by thin-film deposition withstand more punishment than automotive paint would offer. Typical materials we sell for this type of application include Titanium, Chromium, Nichrome alloys, Stainless Steel, and high purity Aluminum.
Alloyed Wheels
Utility and fashion combine to create a stunning, and durable coating for alloyed wheels. Typically coated with Chromium, Nichrome alloys, or Aluminum, alloyed wheel coatings are both highly reflective and resistant to corrosion.
Interior Automotive Applications
Commonly Used Materials
Target Materials for the Automotive PVD Coating Industry
We employ manufacturing methods to produce targets in the geometry that best fits your needs. Whether you are looking for a hot pressed metal, a bonded planar ceramic solution, a sprayed rotatable, or monolithic metal target. We can utilize our in-house capabilities to tailor a custom ceramic solution to your coating needs. And if you are interested in a specific alloy for development, we can work with you to create a custom metal alloy as well.
If there are other materials you would like quoted please feel free to reach out to us for a quote! This is a small sample size of materials we can provide for automotive coatings.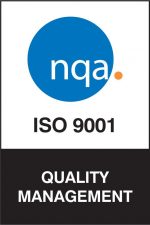 SCI Engineered Materials
2839 Charter Street
Columbus, Ohio, 43228