Copper (Cu) Sputtering Targets
Copper (Cu)
Copper is atomic number 29 and has a rich history of use since it is one of the only metals that occur on earth in a usable metallic form. Copper is found in many minerals such as azurite, malachite, and turquoise. Despite this metal being an essential trace dietary mineral to all living organisms, it also exhibits antimicrobial features as well by disrupting enzyme structures of bacteria and viruses.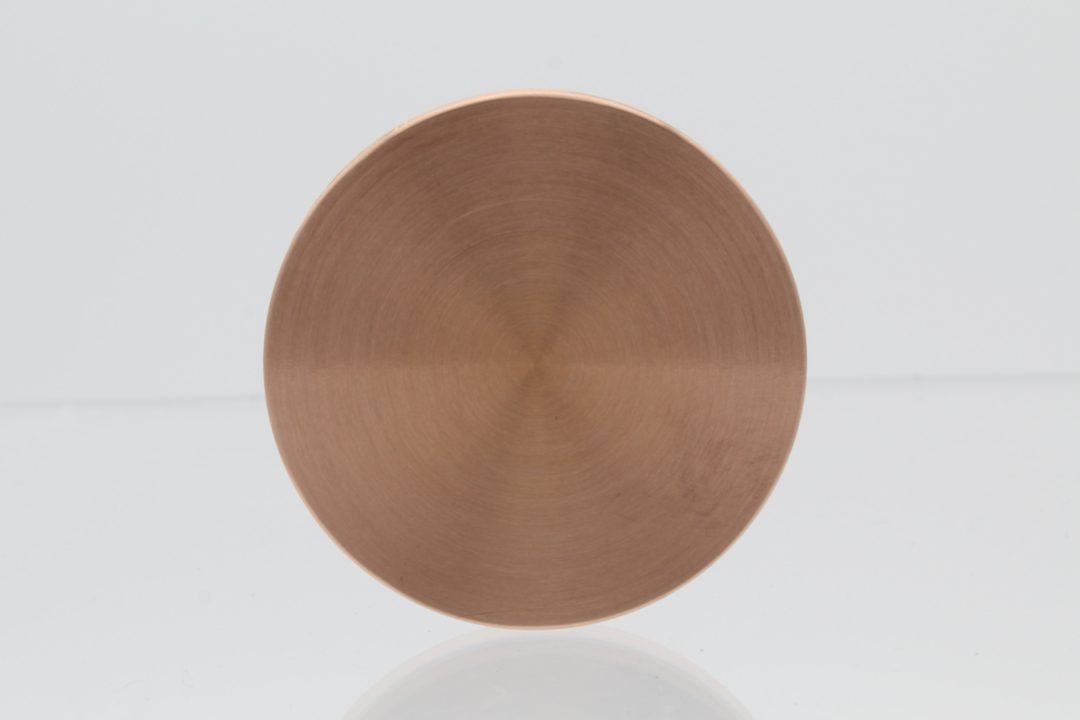 Copper (Cu) Sputtering Targets
We offer our Copper Targets in 99.99% & 99.999% purity. You can add requests for our most common circular targets below which range in diameters from 1″ to 8″ round, and from 0.125″ Thick & 0.25″ Thick.  If you'd like a quote on a custom Copper Sputtering Target please visit our custom request form to get exactly what you need!