Barium Strontium Titanate (BST) Sputtering Targets
Barium Strontium Titanate (BST)
Barium Strontium Titanate, also known as BST sees wide use in DRAM (Dynamic Random Access Memory) Systems, ceramic capacitors, and infrared detectors. The material's high dielectric constant, combined with optimal charge storage density compared to Silicon Dioxide (SiO2) makes it a promising candidate to replace current dielectric materials. Research continues to reveal the unique uses for this ceramic material.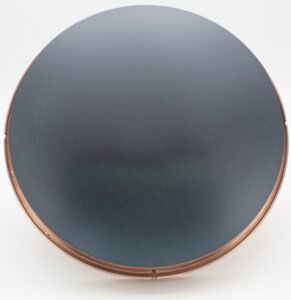 Barium Strontium Titanate (BST) Sputtering Targets
We offer our BST Targets in 99.99% & 99.999% purity. You can add requests for our most common circular targets below which range in diameters from 1″ to 8″ round, and from 0.125″ Thick & 0.25″ Thick.  If you'd like a quote on a custom BST Target please visit our custom request form to get exactly what you need!