Silver (Ag) Sputtering Targets
Silver (Ag)
Silver, along with Gold, are both known to have deep roots in both the evolution of trade and metallurgy. Before the 13th century, silver along with gold, copper, tin, lead, iron, and mercury was the only known metals in existence. It was from this small selection of metals the modern world was born. These metals sometimes called the metals of antiquity, all have relatively low melting points (with the exception of iron) which could have contributed to their discovery and isolation from other metals. Even more interesting is that of these metals, there are two which are found commonly as native metals, or in their pure form; Gold and Silver. The rarity of these metals, combined with their naturally pure occurrence could have led to their use as a store of value and means of exchanging debts for goods and services.
Beyond the history of Silver, we find metal is also extremely valuable as a tool for technology. Silver has the highest electrical conductivity, thermal conductivity, and reflectivity of any metal. Powdered silver and its alloys are used in paste preparations for conductor layers and electrodes, ceramic capacitors, and other ceramic components. Silver is used as an oxidation catalyst and has been long used as a wound dressing since it is naturally antibacterial.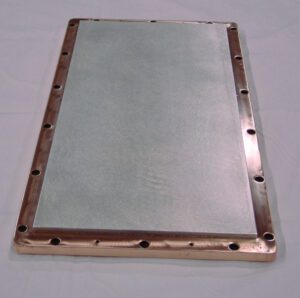 Silver (Ag) Sputtering Targets
We offer our Silver (Ag) Targets in 99.99% & 99.999% purity. You can add requests for our most common circular targets below which range in diameters from 1″ to 8″ round, and from 0.125″ Thick & 0.25″ Thick.  If you'd like a quote on a custom Silver Sputtering Target please visit our custom request form to get exactly what you need! Please note that precious metals are subject to volatility in the markets. SCI places orders for the raw precious metal material only after a customer had submitted payment or has been approved for terms.