Zinc Sulfide (ZnS) Sputtering Targets
Zinc Sulfide (ZnS)
This inorganic sulfide of Zinc is polymorphic with two crystalline forms; cubic and hexagonal. This material is typically used in what we colloquially call "Glow in the Dark" products as it exhibits very strong phosphorescent doped with the right material. ZnS is a wide-bandgap semiconductor and can be doped as an n-type or p-type semiconductor.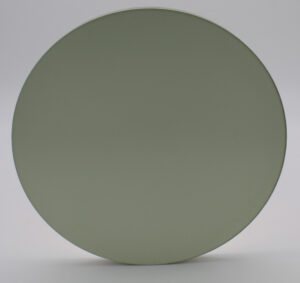 Zinc Sulfide (ZnS) Sputtering Targets
We offer our Zinc Sulfide (ZnS) Targets in 99.99% purity. You can add requests for our most common circular targets below which range in diameters from 1″ to 8″ round, and from 0.125″ Thick & 0.25″ Thick.  If you'd like a quote on a custom Aluminum Nitride Sputtering Target please visit our custom request form to get exactly what you need!